ENHANCE YOUR STAIRCASE WITH OUR BALUSTER DESIGNS & STYLISH OPTIONS
There are multiple options available which can match and enhance your staircase and balustrades. When selecting a style for your stairs and baluster designs, we can recommend the perfect finishing touch so your stairs blend seamlessly with your interior design.
FLARED STAIRS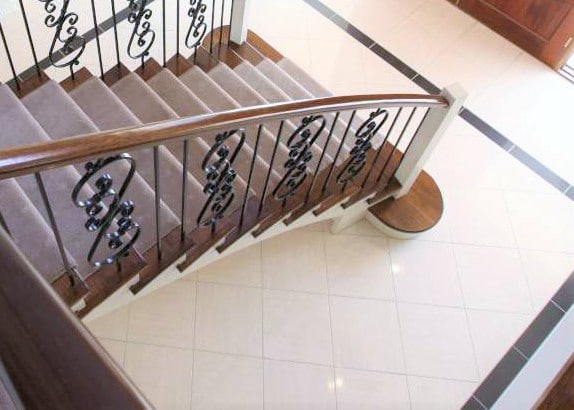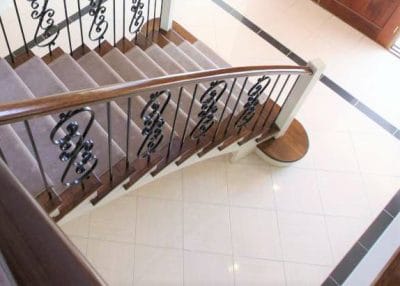 Flared stringers describes the stair builder's technique for curving one or both sides of the stair (stringers) at the base, giving the staircase a stunning grandiose sweeping visual appearance.
SCROLLS
A scroll is a subtly carved and fashioned timber end to a stair handrail. It is a horizontal piece, which has a rotating motif and returns back upon it to provide the most attractive handrail.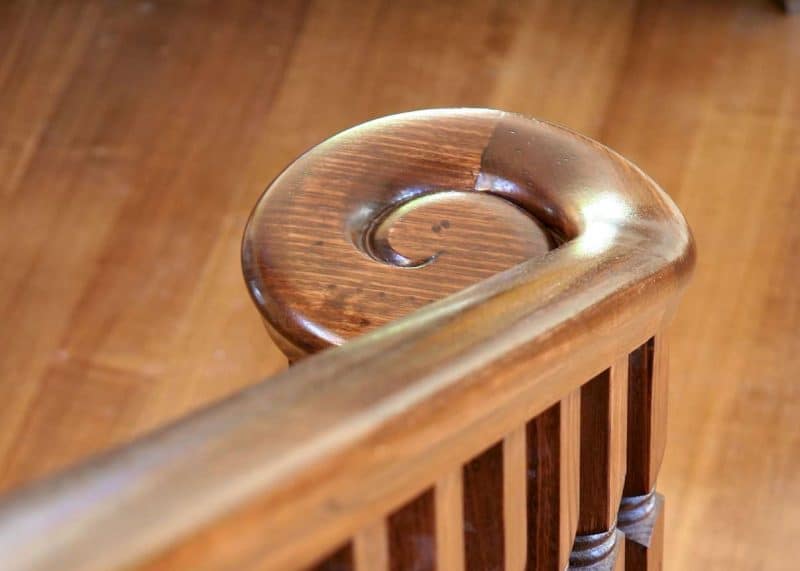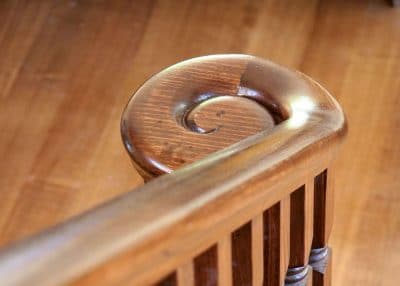 CUT STRINGS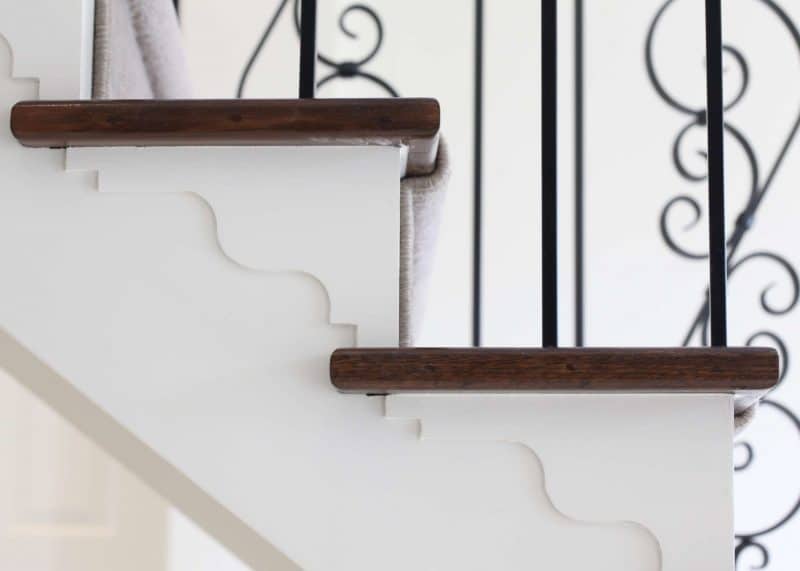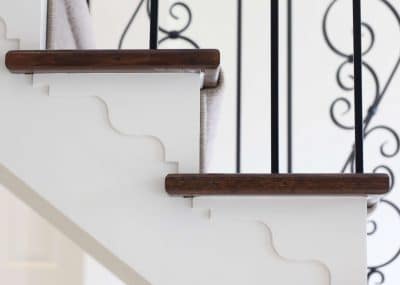 Cut stringers is a frequently adopted manufacturing and visually attractive technique where the sides of the stair (stringers) are cut so as to follow and accentuate the profile of the treads and risers
GEOMETRIC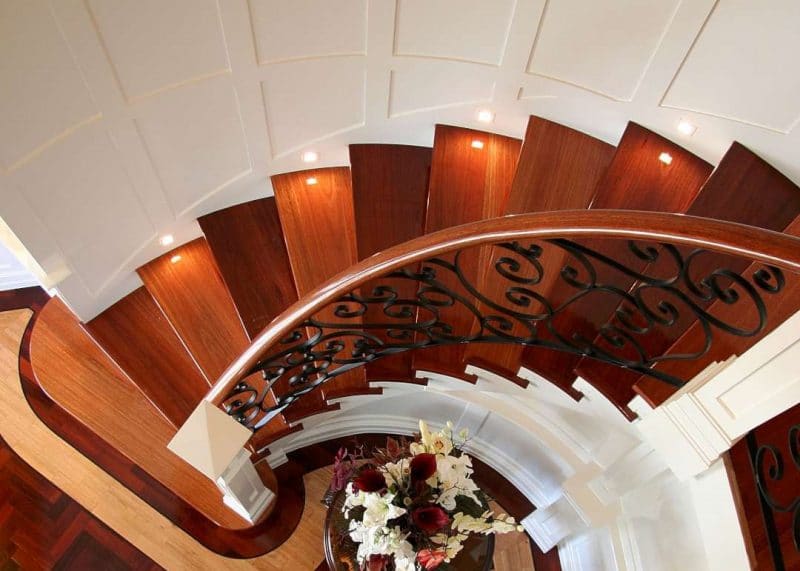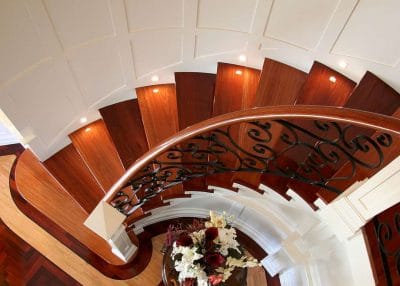 Geometric style staircases are a grand style, curving from top to bottom. A unique option for your home as each staircase has a highly complex and customised structure. Choose from contemporary and modern or classic designs.
MONO STAIR or CENTRE STRINGS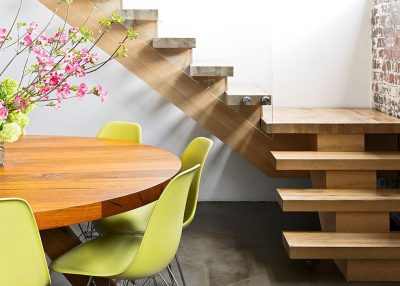 A mono stair or sometime referred to as a centre string staircase has a single timber or steel stringer supporting the stairs, often with open rise. Such a style provides a modern and contemporary look to your home.
BULLNOSE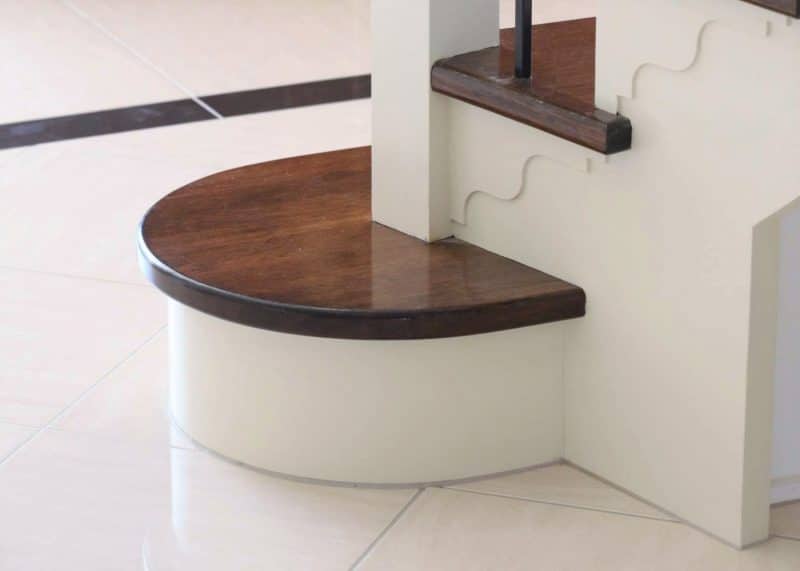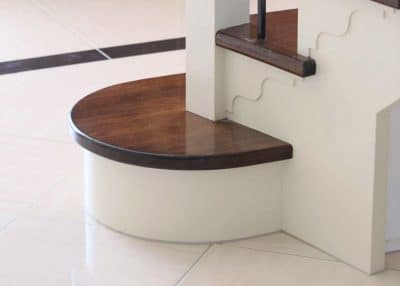 Bullnose is a visually attractive way of starting the first ground floor tread. The first post (newel) is set back one tread while the bases tread radiuses 180 degrees around the sides of the stair (stringers).
WINDERS
Stair winders are turning steps within a stair flight. A winder set typically consists of 2 or 3 winder steps making a 90 degree turn.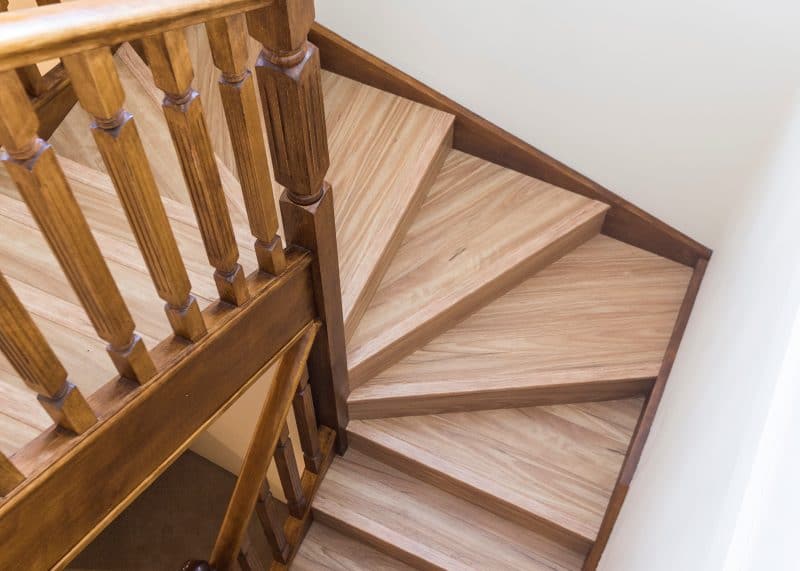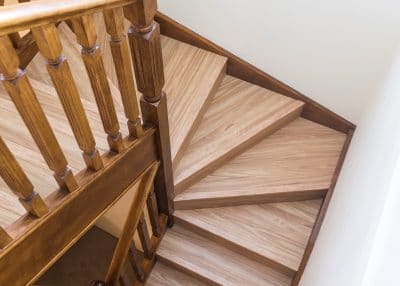 OPEN RISER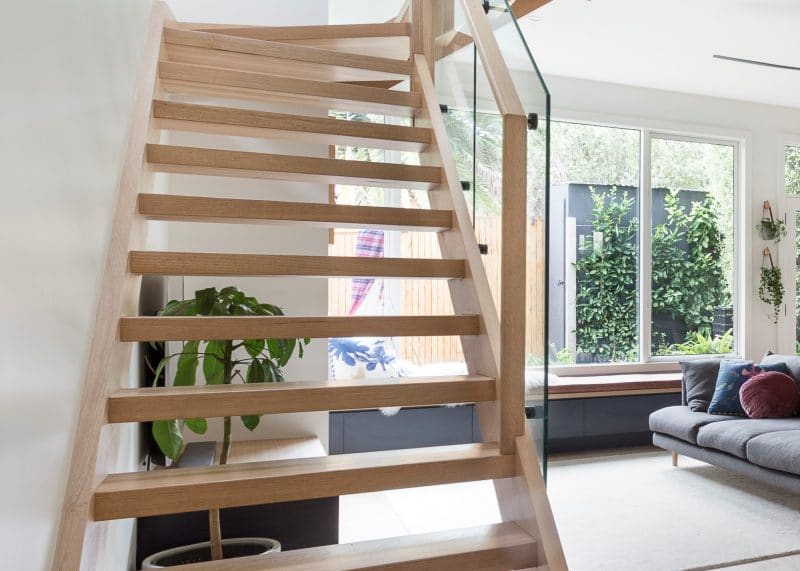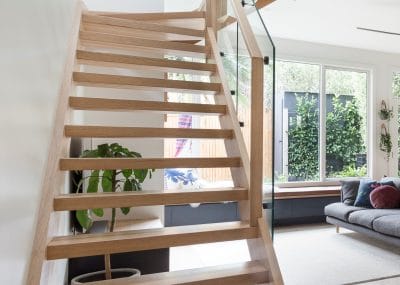 Open risers refers to the riser component of a stair being omitted and therefore creating an open look.