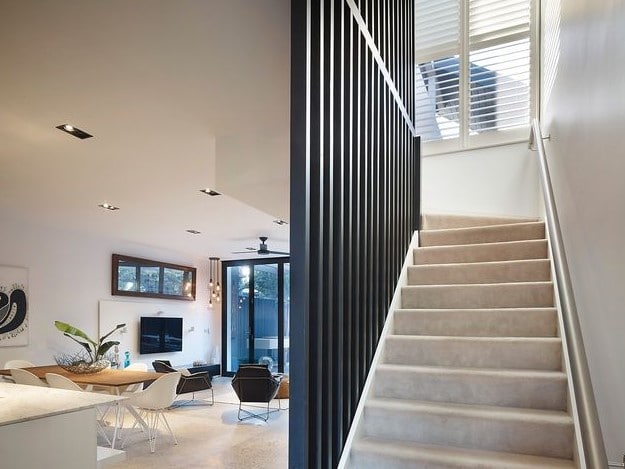 About the author : Melbstairs
It is an undeniable fact that most of your visitors will first see the staircase in your house. You should, therefore, build a staircase that not only looks appealing. You need to ensure that besides looking attractive, it is excellent functionally. A staircase will assist you in quickly moving around the house without any hassle.
It does not matter if you are replacing your old staircase or adding a new one in your house. There are so many kinds of staircases that you can find these days including ready made stairs. You need to select the one that best suits your taste and requirement.
You should always consider so many factors before taking this step. It is quite natural for us humans to feel like doing things as fast as possible. It is always a good thing to properly study few things before proceeding forth. Here are a couple of things you need to consider.
Check the Old Stairs: You should not proceed to replace the old staircase unless it is completely damaged. You need to consult a structural engineer and have him assess the stairs. He will suggest and conduct few tests that will indicate if the stairs are in good shape. If not he may ask you to do few things to strengthen and increase its life. If he feels that nothing is going to change, he will ask you to replace it.
Have Enough Budget: You should have enough money to proceed with the project. You should, therefore check to ensure that you have enough budget to cover the costs. You need to avoid doing this project if you do not have to sufficient money. You need to get an estimate first to know how much the project is going to cost.
Select a Design: It is essential for you to next check for a design that works well for your house. You need to take time and study the various staircase designs that are available. You need to see if you have sufficient space in your hall and if it will look appealing in your house. You need to consult with a staircase supplier to see if it will work well for you. Only after gaining the confidence, you should proceed forward.
Select the Materials: It is also crucial for you to finalise the materials that you prefer to use for the staircase. You should choose material that is strong and will last longer. You need to see if you can customise some parts of the stairs as you like. You need to choose material that will enhance the aesthetics and décor of your house.
Check the Safety: It is also necessary for you to choose safety equipment for your stairs like the railing. It will help older people and kids to climb up and down the stairs quickly. You will prevent accidents from happening when you do this thing. It does not matter if you are using ready made stairs or any other staircase, you should consider all these things.